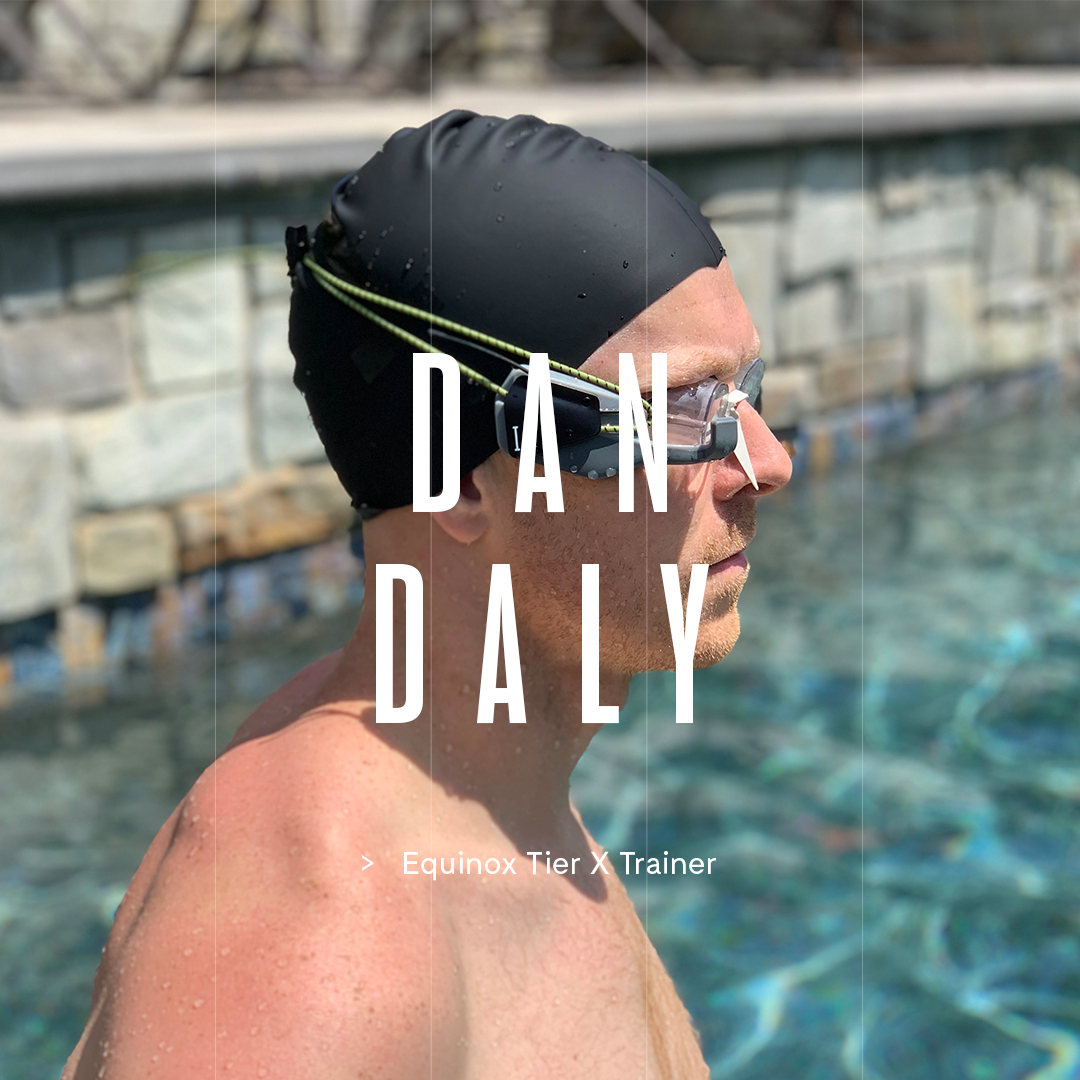 EQUINOX'S DAN DALY ON HOW TO GET FASTER IN THE WATER
| Instabeat Team
For Instabeat ambassador Dan Daly, swimming has been a lifelong passion. Growing up in an athletic family, Dan's parents introduced him to swimming via his local youth swim team at the age of 6, and he has become an accomplished competitor in the pool (achieving All-American status as a collegiate swimmer) and coach since then.
He's the co-founder of Equinox's EQX H2O program, a swimming fitness program that takes place at the gym chain's locations with pools. The program is designed to introduce interval training in the water into Equinox clients' workout programs and is aimed at swimmers of all levels.
Dan himself knows that swimming is one of — if not THE — best form of exercise. While in college he specialized in the sprint and middle distance, Dan has continues to compete in triathlon and open water swimming to keep himself in shape and test his limits. 
"I have a renewed appreciation for swim fitness as I age, and a rekindled passion for competing in longer distances, and coaching," he explains. "I feel my best when swim fit. It's the perfect conditioning, and cross training activity, with carryover to my other activities."
Dan gets to share his passion through coaching the H2O program. 
"It's really an opportunity to unite Equinox's existing swim fit classes and capture all types of swimmers in a program that has something for everyone. Through the H2O program, we want to offer employees and members resources to elevate their swim." 
As a coach, Dan identified three important areas to guide the program. "We have a speed and technique focused class that emphasizes efficiency. We have an endurance class that's lap-based for volume, about an hour long. And we have a new power format which is half on the deck doing dryland and then the other half using the water as resistance for running, jumping, and getting out and then back in again. 
"I really love the Instabeat concept," says Dan. "Swimming has always been a really low-tech sport. I've never had any real-time feedback before and I love being able to see my effort so I'm no longer just pacing myself internally but leveraging that quantitative element. I find myself realizing I could be pushing harder with pull sets, for example, where my heart rate hasn't been as high — that's been really interesting feedback."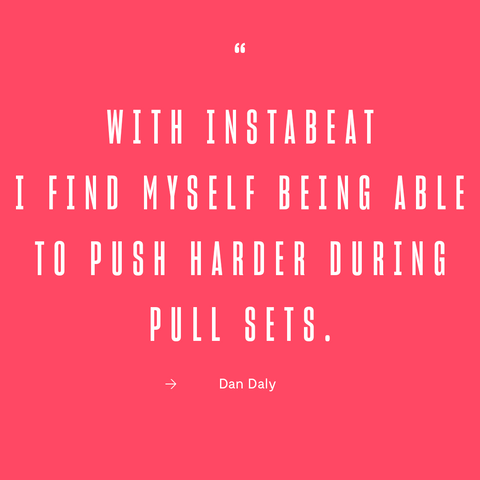 Always on the cutting edge of fitness and science, Equinox as a brand can appreciate the technology that Instabeat brings and Dan knows that the product will fit well into practices that the gym chain already believes in. 
"Equinox does metabolic testing, and I'm excited that we can use Instabeat to support that in swimming," he says. "We're planning to incorporate it into the programming and do sets around the three colours that you see."
Dan has a couple key words of advice for anyone looking to start — or build on — their swim journey. 
"Set a goal, hire a coach, and be consistent," he advises. "Start with efficiency. Assess your mechanics, and structure your training around drills that improve your efficiency. Quality first, quantity second."
A workout Dan loves:
"I like a classic set like 10 x 100 trying to hold a consistent place. I prefer going really hard and getting a ton of rest. This type of set gives you a good training effect and doesn't take a ton of time."
A workout Dan dreads, but knows will make him stronger:
"Probably a 10,000 yard workout. It takes tones of time, it's great for base work for middle distance swimmers, but mentally it's really hard to get to that 10,000 mark."
A sample EQX H2O workout Dan gives his swimmers:
"EQX H2O workouts drill good technique, using various equipment, reinforced with challenge sets of speed and capacity. The sample set below focuses on the different power and tempos at each phase of the freestyle stroke facilitated with different equipment. Repeat the following three times: #1 no gear, #2 paddles and buoy, #3 fins
Watch our blog space and social media for more great content with Dan.