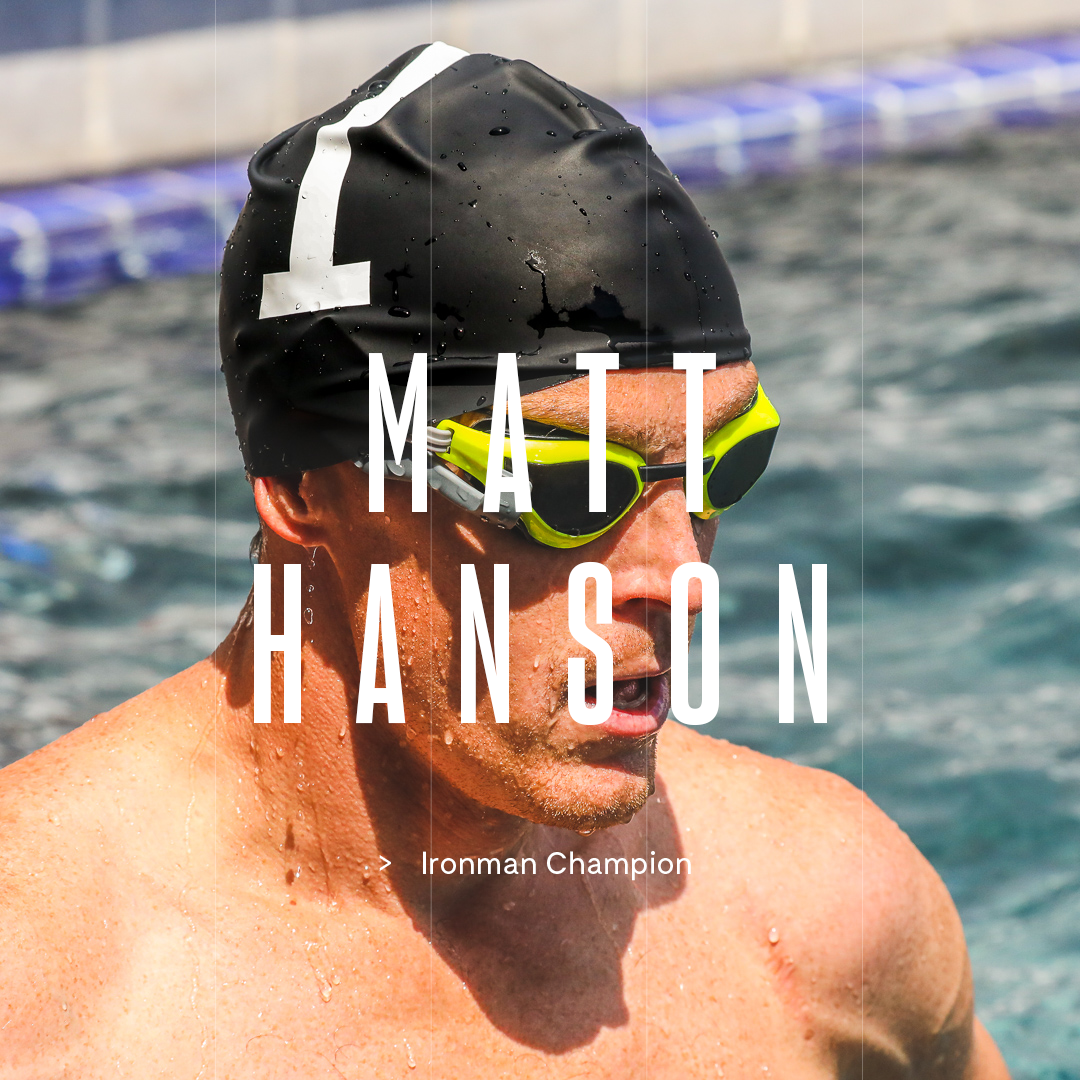 HOW IRONMAN CHAMPION MATT HANSON STAYS ENGAGED IN HIS SOLO SWIM SETS
| Instabeat Team
Multiple-time Ironman and Ironman 70.3 Champion Matt Hanson is no stranger to solo training. Living in Storm Lake, Iowa — a small, midwestern town of about 10,000 — Matt doesn't really get the chance to train with anyone unless he's away at training camp, which is only a few weeks out of the year. While cycling and running can sometimes best be enjoyed solo, any swimmer knows that grinding out solo yards is one of the hardest things to do. Following the black line up and down the pool is almost always easier with company, but Matt has done a remarkable job in his short but impressive professional triathlon career so far to turn himself from a non-swimmer to one of the best long course triathletes in the world.
Training with Instabeat has given Matt something to help structure his swimming and add something new to focus on to make time in the pool more enjoyable.
Can you tell us about how you got your swimming up to par with the fastest men in the world from a non-swimming background?
MH: I came to triathlon when I was about 25 and was working on my Masters in exercise physiology. When I first got in the water, some of my first goals were just to swim a 500, and then a 500 with flip turns. I was very green when it came to swimming! I'd swim about 3 times per week in that first year, and was able to build up to some respectable times… my first Ironman swim was 63 minutes (for 2.4 miles) at Ironman Coeur d'Alene in 2011.
I didn't see much improvement after that. Trying to do everything I could alone, I was flat across the board in my swim times for the next 2 years. After that, I started working with a swim coach in the Woodlands, Texas. We changed up the structure of my workouts and did a lot of top end speed work. It's important to start fast in triathlon swimming. Your swim sets you up for the rest of the day, so you want to hang with that front group for as long as possible. The first 500 meters are so important for the whole outcome of the day.
My current triathlon coach, Julie Dibbens, has been helping learn to carry that top end speed out longer and longer. It's a process and I have a long way to go but I feel I'm progressing well.
You've told us you swim in a pool that doesn't even have lines or ropes in it, and that you do all your swimming solo. What's it like to be training for peak performance in the pool entirely alone? What are some example workouts you do?
MH: It's usually just me and the aqua aerobics ladies in the pool! It's a 25 yard pool and there are small windows for lap swimming. I can either get in early in the morning or for one hour at lunch. That means I need to maximize my time. I swim 5 days a week, with roughly the following schedule:
Monday – aerobic set (6000 yards)
Tuesday – hard day (4000-5000 yards)
Wednesday – sleep in day, shorter swim of 3500 yards
Thursday – aerobic set (5000-6000 yards)
Friday – another hard day; top-end speed, purely anaerobic
How important is heart rate to your overall training?
Heart rate is very important in my training and racing. I typically use power and pace as the driving force in my bike training but heart rate is always very important during races. It's also good to pay attention to in training because you can learn so much about how your body is responding to certain workouts and use it to track your fitness over time.
I'm thrilled to be now bringing heart rate training to the pool with Instabeat! Now I have something to make my swims more exciting and the instant feedback without having to change anything about my training is very cool. I love being able to go back and look at the app and dive into how my swim actually went. Sometimes it takes me about 2-3k to actually feel good in the water, so heart rate can help inform how much I should be warming up and how fatigued I am from the rest of my training.

Tell us about your favourite swim set.
One set that my coach always gives me one week before an Ironman is 8 x 500. The first three are build, and then every other one from there is max effort and the others more of a race pace. I don't always enjoy it but if I can get through that it gives me a lot of confidence. I usually hot my 500 PM during that workout and come out feeling like I'm ready to race!
Interested in trying it out? Get yours now for $199.