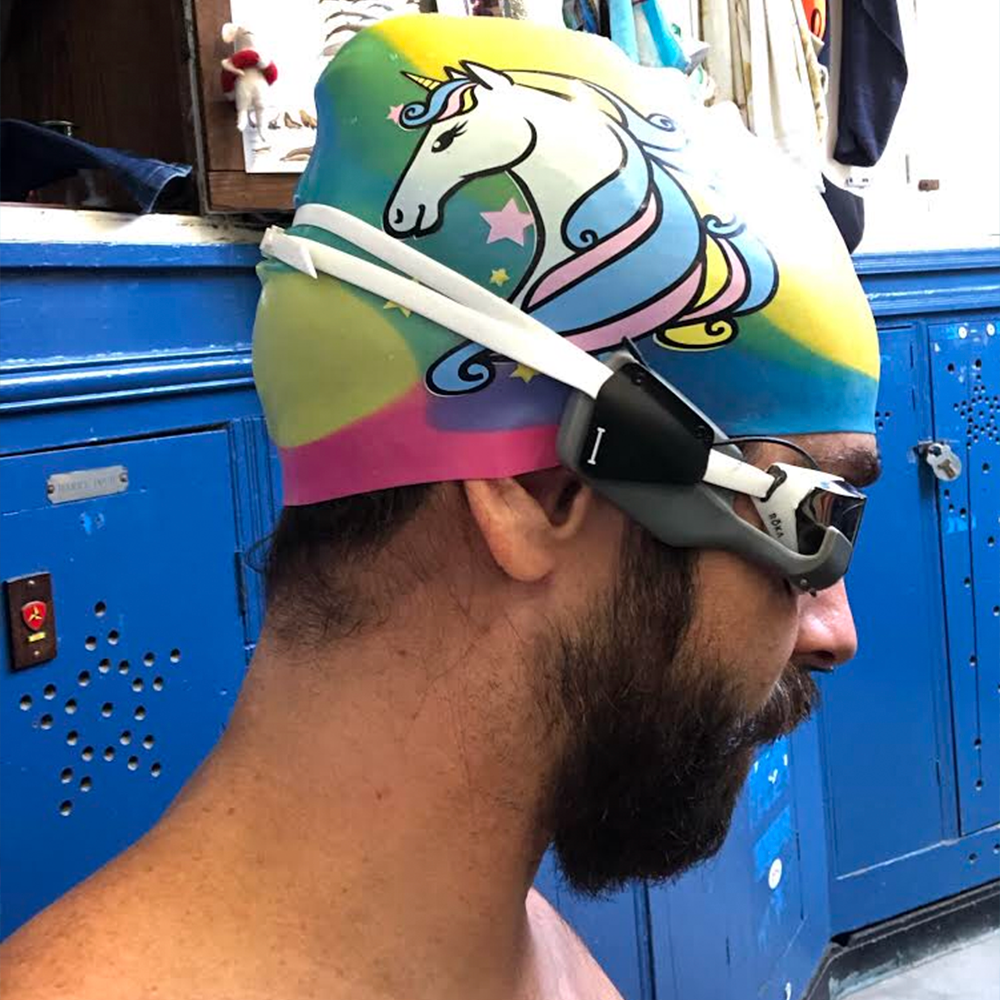 LUCA POZZI: HIS JOURNEY TO CHANNEL CROSSING, AND FINDING LOVE WHILE AT IT
| Instabeat Team
His parents met at the pool. He met his future wife at the pool. And he's been swimming since he was 3 months old! Meet Luca Pozzi, open water swimmer, who was born and raised in Torino, Italy and currently lives in San Francisco. I met with Luca at Uber office where he currently works. He showed up with his beautiful long hair and an even bigger smile that accompanied our interview. And it happened to be his 10th year anniversary in the USA.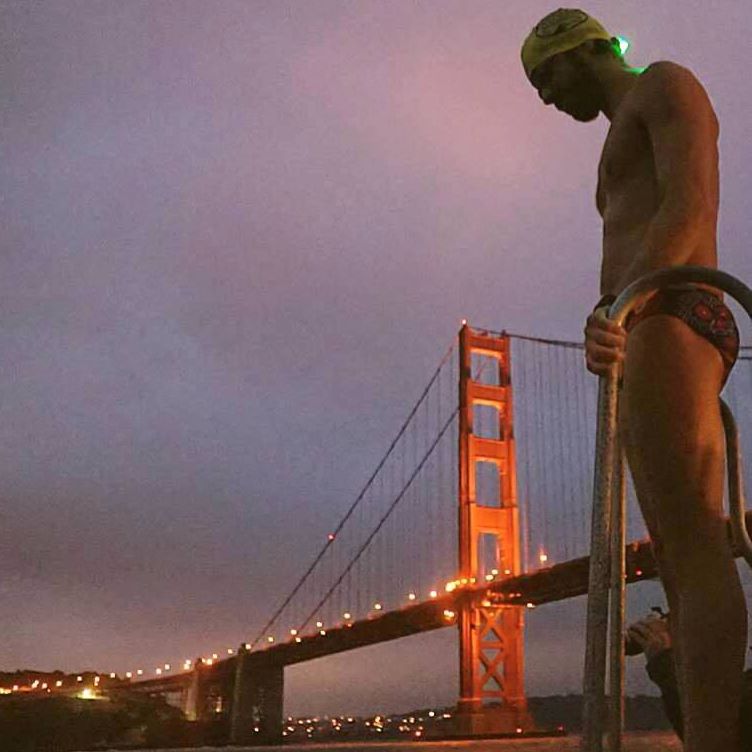 What brought you here, to San Francisco Bay Area?
I came here 10 years ago to pursue  Graduate School, at Berkeley. I later worked at Airbnb for a few years and now I am at Uber. I work mostly on machine learning and experimentation type of problems. My degrees are in statistics and applied mathematics.
You are passionate about your work?
I am definitely a nerd. 
So tell me a little bit what's a typical day for you? 
So on a typical day, I wake up around between 5, 5:30 AND go swim. In the bay. I usually jump between 6 and 6:30 in the actual water, at the Dolphin Club. 
So you go early in the morning, what do you wear to a wet suit? No. Only goggles and a cap!
How long do you swim for?
Usually I swim on average 40 minutes to 1 hour, sometimes more. I can sometimes swim 2 hours the best. Sometimes I can do 4 depending on the training. I usually stop for feed, every 30 minutes. The more you keep burning, the more you can stay warm and keep moving. I swim to the golden gate bridge or to Chrissy field. 
Do you swim alone?
I do. At this point, I can since I've done it so many times. Also there's often people around, so even if you are not out with them, there are people from the two clubs that you might know or that might help you if something goes wrong. 
How cold is it in the Bay?
Sometimes in winter, the temperature gets to 10 Celsius, (49/ 50 F).  Your body adapts and learns not to freak out too much. When you get in the first time it's a shock. 
Do you swim in pools too?
I usually do the pool in the evenings sometimes to keep the speed, because you have control, it's warmer, you can concentrate on the technique and things like that. 
Do you feel motivated to go swimming or sometimes you have to push yourself? 
Both, depends on where you are mentally.  But it's true that you always feel better after.
So since you were little, did you like the water? 
Yes. My parents met in a swim team and my dad used to work in the swimming world, so they threw me in the water when I was three months old. So I cannot remember a time without swimming. Okay. I've always been in a pool, my whole life. So I can not even tell you how I feel without swimming. If I don't swim, I get grumpy. It is like missing sleep. so yeah, I'm an addict.
It's a good addiction. You mentioned  your parents put you in the pool when you were three months old…
My dad used to work in a pool, and he put me through swimming instruction. In Italy we have sports clubs for high school where I continued training. Fun fact, I used to swim for the Fiat club. And then I pretty much almost stopped swimming in college.  
When I moved to the US for grad school, I resumed swimming and started coming out in the Bay. When I moved to the city, I got back into swimming regularly with a master team. And this is where I met my wife who is a swimmer too.
Wait just like your parents met. 
I'm the copy of my parents. My mom is a math teacher. I do math. My dad is a swim instructor. I proposed to her in the bay, in the water.  
I started doing longer swims, and I now do channel crossing. 
Say more.
I did my first channel crossing and that's pretty much what I do right now. My first one was Catalina island to LA.
How long was that?
20 miles. last year I swam around Manhattan. I also swam from south to north Tahoe lake, which was also 20 miles. I'm leaving for Japan this weekend to swim between two of the islands. It's like a more diverse experience. You never know what's going to happen. 
Is there a risk?
No. It depends. There are some swims in which you may have a chance of jellyfish or shark encounters. So it is a bit like a trail run. You could fall and break something during a trail run. But I'm not a thrill seeker. The challenge is mostly planning around how to overcome them than the actual swim. The good thing about it is that you are always followed by a boat. So if something happens, you get on the boat. 
What's the swim you're most proud of?
I'm proud of most of the crossings. Maybe the Tahoe one, because I had a good time while I was actually pretty sick. I had stomach cramps the whole time. It took me 10 and a half hours. I was solo in  the water, and my friends in the boat with a pilot and a referee. 
Your next swimming challenge…
The one in Japan, Tsugaru. It might be a very rough swim, or it might be a good swim. It is 18 miles. It's a bit shorter than other swims, but the conditions can change pretty quickly.
Words that come to mind when I say swimming. 
COLD. Cold used to be something negative and now is part of my game. 
My happy place too. 
What advice you have for beginning swimmer?
Depending on the skill, definitely start with the pool. Start with a coach, then try to work up strength so you can last a bit longer and then definitely find a group because while swimming is an individual sport, heading to the pool as a group just makes it easier to, you know, to wake up in the morning.
Do you follow a nutrition routine? 
Yes and no. What I do requires a lot of calories. I realize that if I'm very regular with eating and sometimes even when I'm not hungry, I can just improve my performance. I wake up, I have some breakfast, usually tamales. Nutrition is a huge part of the swim itself because we feed during it. 
There are a few swimmers that do channel crossing and weigh lighter than me, and I admire them, because they have no defense. I am a racoon. I eat Pizza. Like a true Italian :) 
Do you do other sports? 
I used to run way more, and some yoga. I see a trainer once a week too because I realized there is  injury that can be prevented if I do some weights.
Tell me about Instabeat. What do you love about it?
I was really skeptical and grumpy about like any tool. But I love Instabeat. 
first of all, it fits on your goggles, which means that you don't need to change them. That's a huge deal because I am very particular  them. Second, the app and info are very minimal. I don't want too much information, I just want to know what I need.
The point at which I was completely sold on it was while doing the warmup, as it gave me an idea about how warmed up I actually am. I got my heartbeat telling me if I am ready to start the main set. So that was really helpful. It gives me a more honest idea about where I am in the workout and if I'm ready to go for the next step.  
Do you use it when you're doing open swimming? 
Yes! and it's been helping. I took it out for like a good workout in which I'm doing some change of pace in open water. As I am looking at how hard I'm working depending on the length of the swim or the direction of the swim. In terms of tides, that makes the work harder, how hard I'm working compared to the pool.
Is there something that you learned that you didn't know before?
Honest recovery and ramped up times.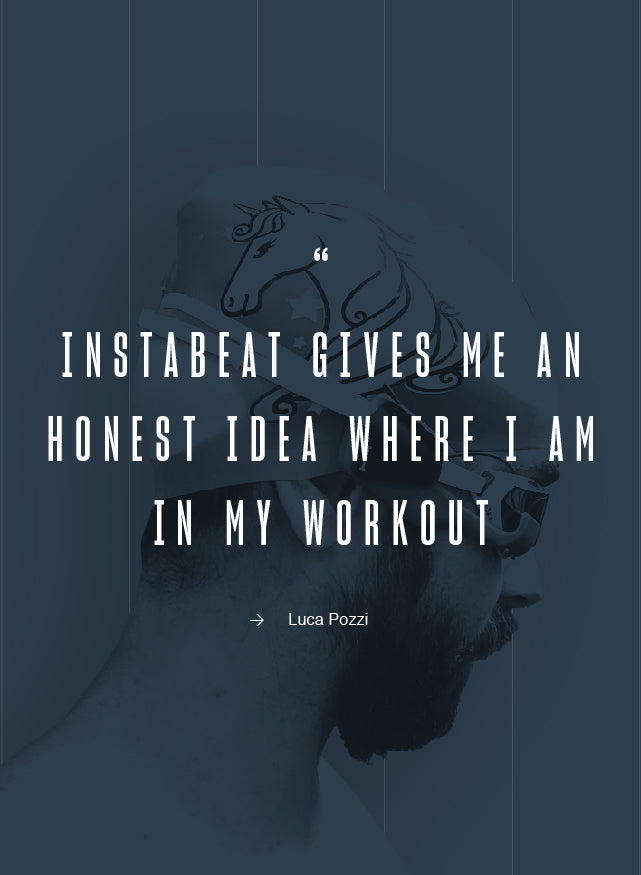 what does success mean to you in life?
I like challenges. Success means, solving new problems problem and moving on to the next. 
How do you approach difficulty life?
I do not believe in the saying that if you have a good attitude, problems will go away. But I do believe that if you let your morale down, you're one step closer to failing. So one thing I always try to do is keep up a good morale because that's what I can build a push on, when things get hard.  
What do you do for self care? You mentioned that you do yoga. 
I was laughing at that question because in some sense swimming is also self care. It is a form of meditation: taking your mind and putting it in one place. You focus on breathing. It is a repetitive action. And you get to observe yourself from outside.